As more citizens and businesses transact online, the quality of their digital experience is not determined merely by completion and submission of a web form, but by what happens afterwards. Govtech's digital process automation services transform back-office processing by eliminating errors, reducing cycle times and speeding up responses.
Explore our collection of videos to discover more about our automation services.
Our role is to help you to solve problems
With workload rising, there are conflicting demands to balance income collection, make timely support decisions, and process changes quickly. We can help you to free up skilled resources, and focus their time and expertise on vulnerable customers who really need their assistance.
Our digital process automation services for Revenues and Benefits fully automate up to 80% of the work associated with processing online transactions. Business rules determine what gets automated, and these are set individually for each customer. Automation rates are measured and shared to continually drive efficiencies, and for each council to optimise their own rules.
And not only is most of the work automated; when interventions are triggered, these are automatically classified as High, Medium or Low priority and sent to work queues. Teams are less stretched, and the resources available to support customers can go that bit further.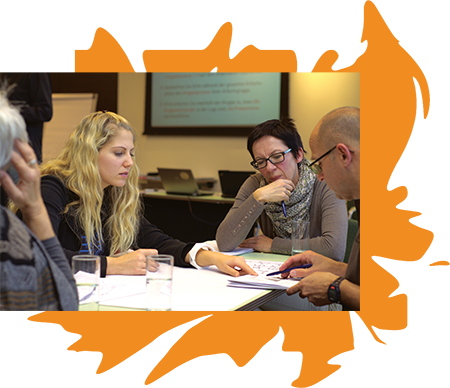 PUT YOUR TRUST IN GOVTECH
Our specialist team are revenues and benefits practitioners who understand the challenges and choices you face. Our customers see us as an extension to their team, always available and willing to help.
Our solutions are trusted to automate over 30 million digital transactions per annum by councils who collectively manage 4.5 million chargeable dwellings and collect over £10 Billion per annum in Council Tax and Business Rates income.
When it comes to solving your problems, it's our culture and working practices that give us the edge.

Established service
Since 2005, over 43 different sized local authorities have trusted our services. We guarantee that our solutions deliver exactly what they are meant to, every time.

Bridge a difficult gap
We are good problem solvers. We listen and make it our mission to understand each council inside and out, so we can offer the right solution based on both your knowledge and our breadth of experience and expertise – a winning team!

Trust and reliability
One of our goals is to make each customer a reference site. We're fortunate that due to our close working relationships, we're recommended to their peers, and credited as a reliable vendor.

Customer-centric approach
Once we've solved a problem, we look at how we can improve it further, and are on hand every step of the journey – we still have customers from the start!
Govtech can help you realise the value of automating your revenues and benefits function
80%
reduction in workload
30m
interactions processed per annum
£10b
revenue collected per annum
4.5m
chargeable dwellings managed
Our hosted digital process automation services
We provide a web form conduit to back-office Revenues and Benefits systems through which citizens submit millions of service requests.
As part of the process, we fully automate the processing of online transactions; everything from simple Direct Debits and Discount Applications to complex Changes of Address, Repayment Arrangements, Student Discount Verifications and Landlord Notifications.
We're an expert in automation and we use our expertise to solve problems. We don't license our automation technology; instead, you subscribe to a service where we configure and use our technology to deliver business outcomes as a service. What you're subscribing to is a service that automates most of your day-to-day work and prioritises anything your rules say you need to deal with.
"We have loved working with you and your team over the years and are looking forward to working with you again on the new things we discussed." Sue Knowles, Head of ICT, Revenues & Benefits | Sandwell Metropolitan Borough Council
"We've processed £125m worth of grants so far; at one point, we had 85 staff answering the phones on this. But we're still up to date with everything else." Steve Bird, Head of Welfare & Exchequer | Kirklees Metropolitan Borough Council
"It has been an extraordinary and relentless year for the team in supporting both citizens and businesses. Luckily for us, with so many colleagues being moved onto grant work, having Govtech was invaluable and enabled us to maintain the everyday administration of my service." Martin Smith, Head of Revenues | Bristol City Council
"We have been able to keep up with the work without needing to take on more temporary staff to replace the experience of those who have retired. It's enabled a smaller and less experienced team to cope sustainably with a rising, complex workstream." Anne Banner, Benefits Manager | North Hertfordshire District Council