Corporate strategy solution, delivering at a service level
A good digital strategy meets the needs of your citizens and your services. A great strategy exceeds expectations by improving service delivery. Putting Revenues & Benefits at the heart of your corporate digital vision achieves the biggest initial impact. Break out of vendor-controlled silos and gain greater returns on investment from your MyAccount digital services with digital process automation.
Put Revenues & Benefits at the heart of your corporate digital vision for the biggest impact
Revenues & Benefits have lagged behind in corporate programmes to digitise services due to the complexity of the workstreams, requiring highly skilled practitioners to ask the right questions and verify the answers before processing citizen requests. That was, until now.

It's time to plug in the missing link.

At Govtech, we offer full digital process automation in the complex area of Revenues & Benefits, typically accounting for 40% of all customer contact. Incorporating these high volume, legislatively framed services into your single digital solution provides the missing link to achieve your corporate digital ambitions.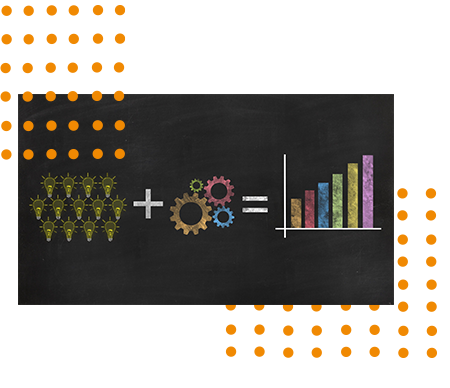 Gain the benefits of digital process automation in your one digital solution

Revenues

Benefits

Landlords

Environmental

Business rates
We're experts in Revenues & Benefits.
For over 15 years we've worked with local authorities helping them achieve more and streamline their Revenues & Benefits operations. Our hosted digital process automation services integrate with your single sign on platform; enabled either through our partnership with Granicus or by plugging into your existing online portal.
webCAPTURE automates up to 80% of the workload associated with processing Revenues transactions. Citizens get a great customer experience, measured by faster, more accurate processing of changes. Resources are freed up in processing teams, increasing their capacity to focus on vulnerable customers and other service priorities. Case officers intervene on an exceptions basis to deal only with cases that require their specialist skills.
Has digital transformation delivered in Revenues & Benefits?
In too many cases, enabling Revenues and Benefits customers to request services online, submit applications and claims and report changes has not led to much difference in back-office workload. Case officers are still intervening to check and complete most transactions submitted online. Work queues are still full and customers are calling in to check on the status of their request. If that is happening in your service, then you are not receiving the benefits that others are now getting from digital transformation.
Important for your council, important for your citizens
When a citizen submits a query through your online services, our intuitive web forms ask the right questions and capture all the details required to automate processing of that transaction. Case officers intervene only if a business rule triggers this. The process is seamless and provides citizens with a clean, straight-forward experience, giving confidence in your digital capabilities; that means they are more likely to use online services in other areas, and post positive reviews to help drive online uptake.
Also, whilst logged into their Revenues MyAccount, they can access Council Tax bills, payment history, status notifications and make payments.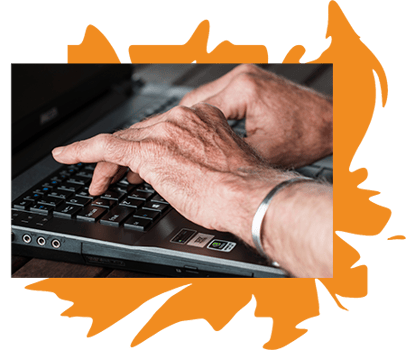 | | | |
| --- | --- | --- |
| improved online experience | | access 24/7 |
| clear visibility of their Revenues account without social interaction | | with single sign on, they only need to remember one set of credentials |
| | | |
| --- | --- | --- |
| delivering a better service for your citizens | enriched shared data | free up resources |
| remove unnecessary contact | strengthening your digital transformation | happy citizens |
You want to improve your citizens' experience. Everything we do helps you to do that.
Integrating with your chosen online platform
Whether you use Capita or NEC Revenues & Benefits (previously known as Northgate), webCAPTURE is an off-the-shelf solution that integrates directly into your existing solution to provide front to back-office digital process automation.
Granicus customers can take advantage of web forms that are built within govService, so the integration with MyAccount is a simple plug-in. Councils using a different portal solution can still take advantage of webCAPTURE's digital process automation, as our hosted services can accept content from any suite of web forms.
Either way, we will provide the Revenues & Benefits component in your corporate digital solution.
"We spoke at length with three of your existing customers. On a personal level, I am quite unused to hearing a supplier talked about in such glowing terms." Prospective Govtech customer
"The remarkable thing about webCAPTURE is the speed of implementation, which is extremely quick - we were realising savings and other benefits within 3 months of going live. You really don't need to worry about back office integration and automation; the services work extremely well." David Walker, Head of Customer & Exchequer Services and Digital Services Project Lead | City of York Council
"Lean means being efficient and effective. We just can't afford to be doing anything that is not necessary." Emma Rose, Strategic Development Manager | Plymouth City Council
"We are delighted to be extending our long association with Govtech. For more than 6 years, they have delivered end-to-end automation in a complex Revs & Bens world. We know how hard that can be amid constant change but we don't need to school them. We can't envisage a better solution." Neil Jamieson, Senior Manager, Customer & Digital Services | City of Edinburgh Council