Working together with our partners
Collaboration is key, and we've hand-picked like-minded specialists to help deliver a service that is second to none and to excel your digital transformation.
Learning from conversations and experiences over the years, we continuously look at ways to excel in automation and enhance digital experiences. One way we can achieve this is by working with other experts in the field. By sharing stories and expertise, we work in unison to provide an offering that delivers a single digital experience.
So, what does this mean for you?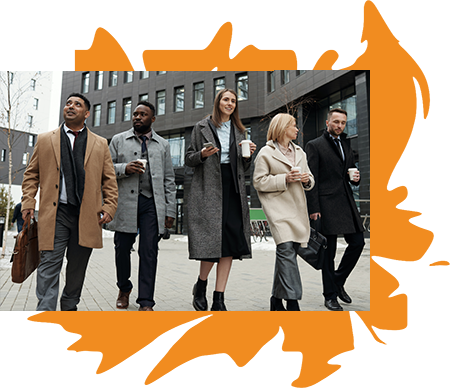 "Their people are credible and the partnership they have forged with Granicus has created an eco-system for councils to exploit across all service areas. I am sure it will play a major role in continuing the modernisation of the council." Peter Honeywell, Transformation Architecture Manager | Plymouth City Council
"They know exactly what you're talking about and can provide an answer straight away. The team are friendly and you feel comfortable dealing with them." Paul Manning, Revenues Manager | Cheshire East Council
"They understand the business. We don't need to school them. They are a genuine pleasure to deal with." Neil Jamieson, Customer Service Manager | City of Edinburgh Council
Partnering with Granicus has allowed us to become part of a deeper, broader and richer cross service solution for councils; where together, we deliver a single digital experience allowing you to provide to your citizens an integrated, automated, pre-populated online service that is second to none. Our suite of Council Tax and Business Rates web forms sit within the govService platform, and integrates with our digital process automation service, webCAPTURE. Compatible for both NEC Revenues & Benefits (previously known as Northgate) and Capita R&B system users.
Who is Granicus?
Granicus connects governments with the people they serve by providing the first and only citizen engagement platform for the public sector. Nearly 300 public sector organisations and nearly 20 million citizen subscribers power an unmatched Subscriber Network that turns missions into quantifiable results. With comprehensive cloud-based solutions for communications and digital services, Granicus empowers stronger relationships between government and citizens.
About govService
With govService, smart governments are transforming customer service. They're delivering an intuitive online citizen self-service experience while automating back-office operations to simplify workflow management of inbound requests.
About govDelivery
The govDelivery platform enables you to be fully GDPR compliant in a away that works for the public sector. This means you can continue to reach and engage with your audiences and
comply with the latest data protection regulations.
Enhancing citizens' experience through digital transformation
Plymouth City Council engaged with Govtech and Granicus to transform digital services for its citizens while exploiting automation in Revenues & Benefits.
It went from being important, to imperative, when the coronavirus pandemic struck.
Councils can spend tens of thousands and months of effort trying to design big transformation projects. Triple Value Impact instead effectively tells them to take one part at a time. Its Digital Blueprint is a 'menu' of mini transformation projects that can be delivered in weeks; it helps councils to identify their own transformation priorities and then get these done.
We're delighted to be Triple Value Impact's 'best of breed' partner for end-to-end digital process automation in Revenues and Benefits.
Who is Triple Value Impact?
Triple Value Impact's purpose is to give councils the confidence to make the leap, ensuring they land with certainty and confidence in the delivery of their digital outcomes. The founders want to provide a differentiated approach which is based on the principle of compressing the "time to value" for its customers. The team enable their customers to succeed through understanding and championing their interests and bridging the gap between their ambitions and the delivery of their outcomes. They operate a one team philosophy, recognising that combining their respective talents provides the best results.
Our digital automation services
Our range of managed services deliver content validation, back office integration and full data process automation in Revenues and Benefits; fully automating up to 80% of the workload associated with processing online transactions. We help councils to collect £10 Billion of Council Tax and Business Rates income and manage associated welfare entitlements more efficiently.