Digital process automation services
Aligned to your goals, we use automation to manage workloads, streamline efficiencies and generate vast savings to aid your digital transformation journey.
Since 2005, we've been working with councils to simplify and reduce manual processing in Revenues and Benefits. With resources stretched ever more thinly, we free up valuable time for officers by providing digital process automation as a configurable, off-the-shelf solution which automates the processing and completion of online service requests in accordance with your business rules. We automate the processing of everything, from straight-forward Direct Debits to the most complex Moves Within, Student Discounts and Landlord-notified Tenancy Changes.
We already help 43 councils to automate over 30 million online Council Tax and Benefits transactions, enabling them to collect over £10 Billion of Council Tax and Business Rates income and manage associated welfare entitlements more efficiently, enhancing the customer experience for householders, landlords, students, and businesses. Our hosted solutions support a single digital experience and join-up back office processes and systems to reduce manual interventions and improve efficiency.
Do you want to know how much you can save?
Try our calculator and see instantly the savings your authority can make with digital process automation.
Tell us what automation needs to deliver for you
Our specialist teams are Revenues and Benefits practitioners. We speak your language and we understand how best to deploy digital process automation, content capture and data validation to modernise and transform your Revenues and Benefits service. That is what we help you to do. We already capture and automate over 30 million online Revenues and Benefits transactions per annum, so we have a vast bank of real world data on automation rates and we can tell you precisely what will happen when you automate processing. Our solutions deliver proven, predictable outcomes and put you in complete control of automation.
By enhancing the way workload is managed and prioritised, you will free up experienced officers so you can task them with activities that actually require their skills, like early interventions, helping customers with payment difficulties and spending more time on complex cases. Our solutions are fully hosted so they are easy and non-disruptive to implement and nobody will need to learn how to use 'a new system'.
Our people are knowledgeable, experienced, open and dependable. Customers regard us as an extension to their team. We are here to ensure that you get everything you should be getting out of digital transformation.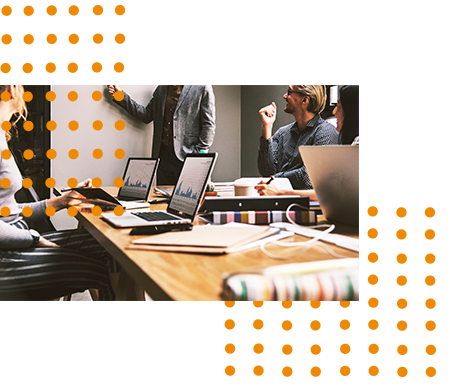 "Automation has been vital. The more of it we can do, the better. It's difficult to imagine how we would still be managing without it." Emma Rose, Strategic Development Manager | Plymouth City Council
"Best company we have ever worked with!!" Sue Knowles, Head of ICT, Revenues & Benefits | Sandwell Metropolitan Borough Council
"Fantastic to see such a positive outcome - it's a great example of joint working to deliver a meaningful product quickly and efficiently." Neil Jamieson, Customer Service Manager | The City of Edinburgh Council
"A rare gem." Steve Bird, Head of Welfare & Exchequer Services | Kirklees Metropolitan Borough Council
"It has been an extraordinary and relentless year for the team in supporting both citizens and businesses. Luckily for us, with so many colleagues being moved onto grant work, having Govtech was invaluable and enabled us to maintain the everyday administration of my service." Martin Smith, Head of Revenues | Bristol City Council